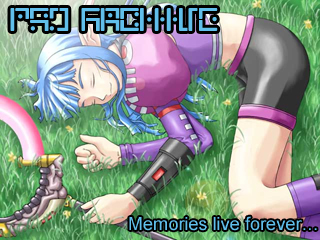 EST. October 19th, 2003
---
---
---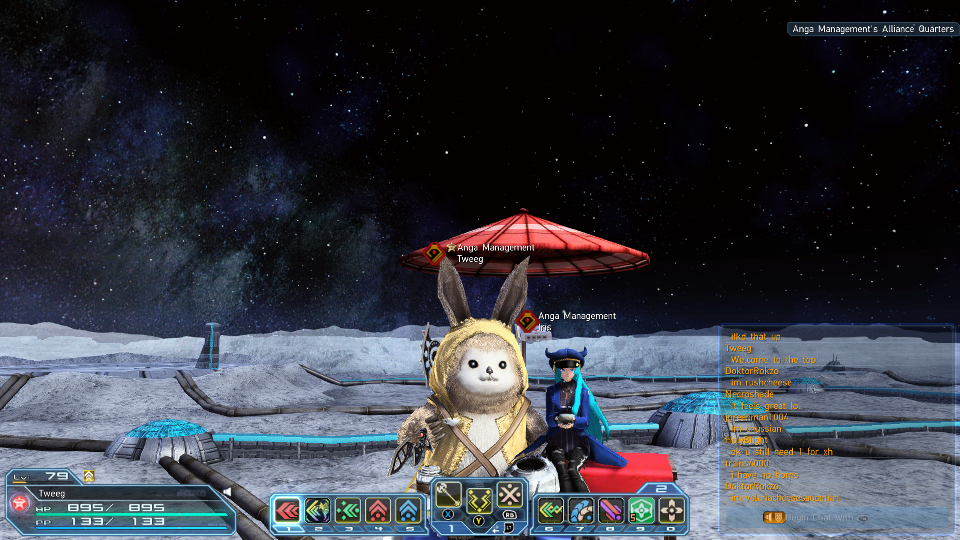 September 26th, 2020 1:42a.m. EDT
Having tea with Iris on the moon.
---
---
Website Updated: 7-3-2023 at 11:51 a.m. EDT
Announcements:
Long time without saying something new here. PSO Archive is turning twenty years old later this year! Can you believe that!? I know I can hardly believe it's been that long.

So what major news is there to report for this first update in nearly five years? Plenty! Hosting moved to NeoCities over a year ago, that's for sure something many of you have likely noticed. Some content may still not be up or loading correctly, such as the promo videos, and the downloadable quests.

I got in on playing PSO2 during the North American closed beta for Xbox One (XB1), and continued playing it a litle over a year. Literally stopped playing when the New Genesis Expansion was still new and real life just was eating up to much of my time to spend quality time playing PSO2 as I wanted to do. Have lots of screenshots from the closed beta period, as well as post release I'll share on the website at some point... after getting the rest of the original PSO screenshots up (optimism).

The YouTube channels for PSO Archive, there were two of them, are both dead (one literally). I never really promoted them on the website as YouTube was giving both Co-Admin Saigoyume and I no ends of grief where content on our channels was concerned. The channel I started is still up, but so much of the content has had to be removed, or simply was forcibly removed, due to copyright strikes it wasn't even funny. I officially abandonned uploading content to the channel in 2021, and our Co-Admin literally deleted his channel in 2022.

All that YouTube gripe aside, I'm now announcing the existence of and promting PSO Archive's new original content video channel on Odysee. The account was created over a year ago, and there is already a good bit of content up to view. Had just been waiting to make sure there weren't any glaring issues with the platform before promoting it, and pleased to say that so far haven't had any issues using Odysee. There will be more content coming to the channel in the future beyond what is already up.

The Collector's Aids content has been a massive draw for site visitors in recent years, many of whom clearly come to PSO Archive just for those documents. I'd like to thank all of you for your patronage to the website. The video game and anime catalog checklist project is very much alive and well, and the view count for PSO Archive, especially to that one page, shows just how much interest there really is in these projects, maybe because they're useful to my fellow collectors. :)

The main website's contents have been mostly neglected for the last five years. There's still plenty waiting to get done, and even updated, it's just difficult being a working adult and finding time to do everything you want to do, versus what you have to do. Until next update!

WELCOME TO THE NEXT LEVEL -- SEGA
---
"Welcome to the Dreamcast fold, anyhow. We're like a club. Or a cult (only without the mass-suicides or unexplained fires, obviously)."

-ODCM #5, page 10
---
The Phantasy Star Webring
---

Website Copyright 2003 - 2023 by Stephen Morgan (aka game player s).
Current PSO Archive main page logo created by Joe_news. Phantasy Star Online, Dreamcast, "WELCOME
TO THE NEXT LEVEL", and the "Day Dawns" music are all copyrighted by Sega. Do not reuse pictures
and images found anywhere on this site without permission. If you have any questions or comments please
send an e-mail. PSO Archive (classic) is owned by game player s and hosted by NeoCities.