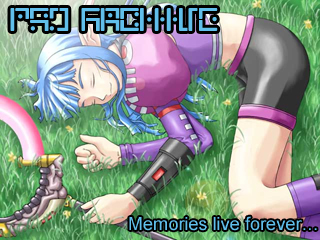 EST. October 19th, 2003
---
WE'RE BACK!
Welcome to PSO Archive on NeoCities !
---
---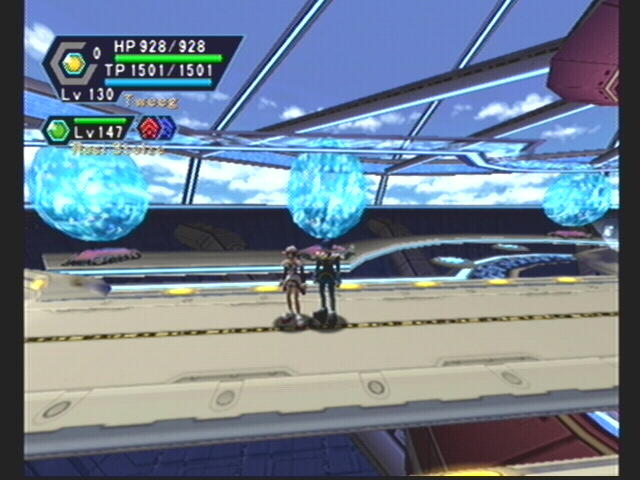 April 16th, 2006 11:15p.m. EDT
Posing for a picture in front of the Easter Eggs in the principals office corridor with Rosi Stelze.
---
---
Website Updated: 11-15-2018 at 9:10 p.m. EST
Announcements:
We're back, and better than ever. Feel free to check the Site History section to get a idea of what happened. Needless to say, when rescued, there was tons of back-end maintainence the site was in dire need of. Tweeg being the busy and gainfully employed FOnewm that he was hadn't had the time to work on all that needed to be done. But, now that he's a unemployed FOnewm has made restoring PSO Archive his top priority! "Make PSO Archive Great Again!", The citizens of the Pioneer II and Ragol like to say.

All of that being said, as many of you are likely aware the "Collector's Aids" section of the site has been getting updates frequently these past nearly three years even while the lions share of the website remained offline. Such updates to content in that section will continue to be the normal. Content in "Collector's Aids" section has even been expanded in the last year, from a purely Dreamcast and PlayStation Vita focus, to incorporate more game systems and even physical Anime (Japanese Animation) release checklists. Presently, plans are to continue expanding this section with new content moving forward, so please share the link to the site with friends and check it out regularly if this sort of content is of interest.

Many of you are also likely curious as to the status of where PSO Archive stands with getting the remaining in-game screenshots (Picture Indexes) online that have yet to be seen by the public. I'm very pleased to announce that there are less than two hundred pictures remaining to put online at this time. Please keep in mind it is a tedious process building the web pages to present them with as each index consists of fifty-one HTML files. At moment nine hundred and fifty pictures are up in the Picture Indexes chronicling just over three and a half years of online play; from April 16th, 2003, to November 19th, 2006.

WELCOME TO THE NEXT LEVEL -- SEGA
---
"Welcome to the Dreamcast fold, anyhow. We're like a club. Or a cult (only without the mass-suicides or unexplained fires, obviously)."

-ODCM #5, page 10
---
The Phantasy Star Webring
---

Website Copyright 2003 - 2022 by Stephen Morgan (aka game player s).
Current PSO Archive main page logo created by Joe_news. Phantasy Star Online, Dreamcast, "WELCOME
TO THE NEXT LEVEL", and the "Day Dawns" music are all copyrighted by Sega. Do not reuse pictures
and images found anywhere on this site without permission. If you have any questions or comments please
send an e-mail. PSO Archive (classic) is owned by game player s and hosted by PSO Archive.